We offer a variety of stage sizes and configurations, starting with our small 16X20 up to the large APEX 32X24 Mobile Hydraulic Stage. In most cases, we can build to order staging to fit your needs, so please CONTACT us for more information and to receive a quote.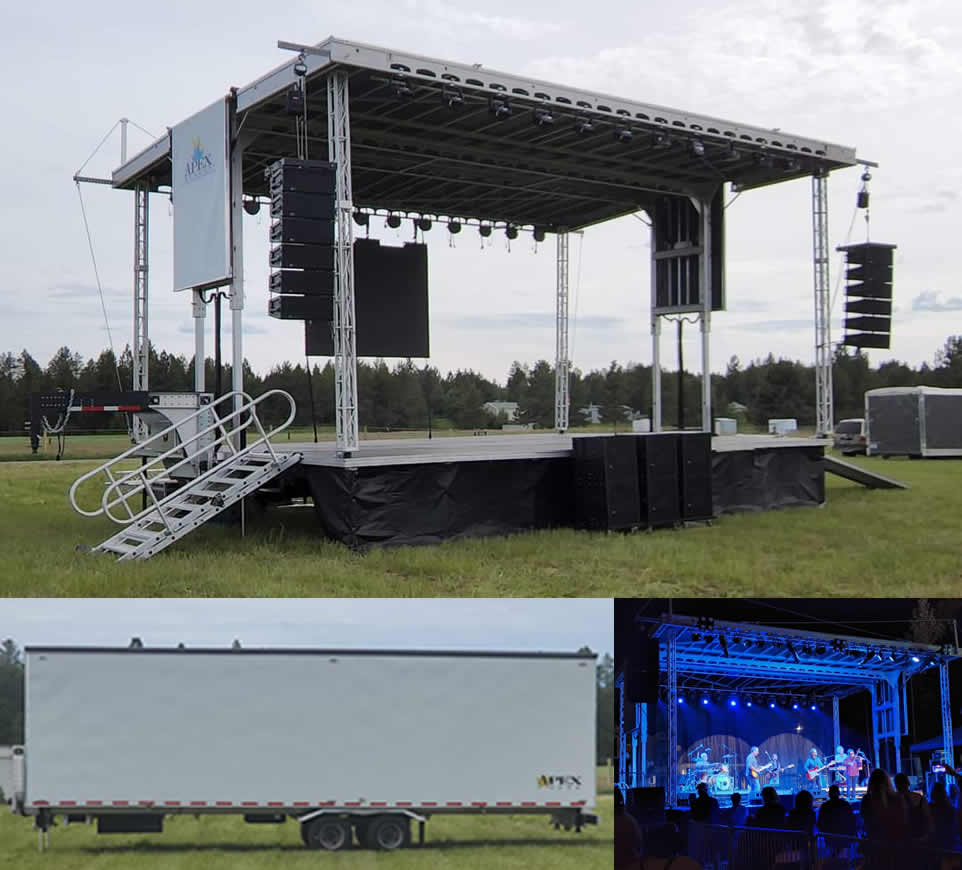 The APEX 3224 Mobile Hydraulic Stage can be easily towed with a 1-ton pickup to an event site and set-up quickly by just two people. The APEX 3224 is Engineer Certified in all 50 States and many Canadian Provinces. APEX is the fastest growing brand of mobile hydraulic stages and is clearly the state-of-the-art in the industry.
SAFETY CERTIFICATIONS
WIND ACTION PLANS
BANNER SPECIFICATIONS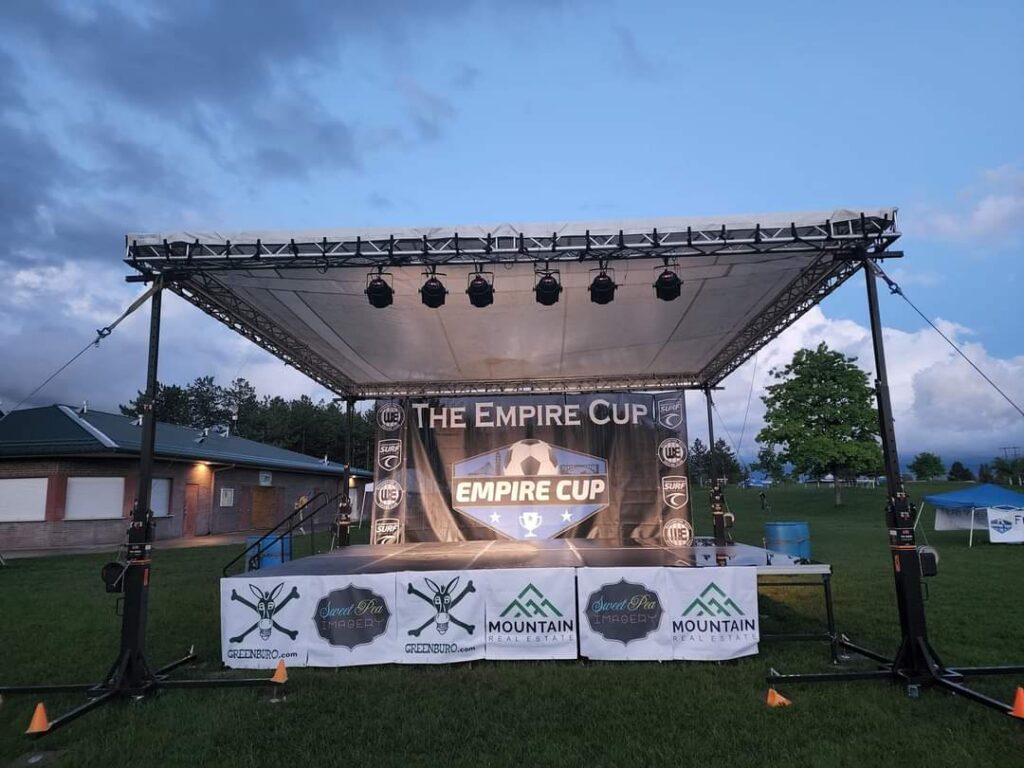 Our Medium-sized stage has a 24X32 roof with a 24X20 deck.
We also have a smaller stage with a 20X20 roof and a 16X20 deck.
With an inventory of over fifty 4X8 deck pieces with adjustable heights from 12 to 72 inches, we can build to order a wide variety of stage configurations for all occasions.